The CRAV – Real Consultation in a Virtual Environment – is the electronic portal of the Directorate-General for Books, Archives, and Libraries (DGLAB) designed to facilitate interaction between DGLAB and portuguese citizens.
Since April 2012, any citizen can access document searches and, if available, view digital reproductions of documents through the CRAV service.
The objective with the renovation of the CRAV platform was to expand and refresh the services offered.
The solution proposed by Caixa Mágica involved the development of a front office and a back office, which enabled citizens to access a range of additional services, such as:
Information requests about archived documents;
Search requests;
Requests for in-person consultations;
Advance consultation requests with the possibility of scheduling a date;
Reproduction requests;
Certificate requests;
Annotation requests.
Some of these requests are made through the electronic payment functionalities available on the platform, with interaction with Unicre and SIBS services.
The development also ensures interoperability with the Digitarq system, also developed by Caixa Mágica Software. The solution also involved implementing dynamic and automatic workflows for the services offered by CRAV through the backoffice.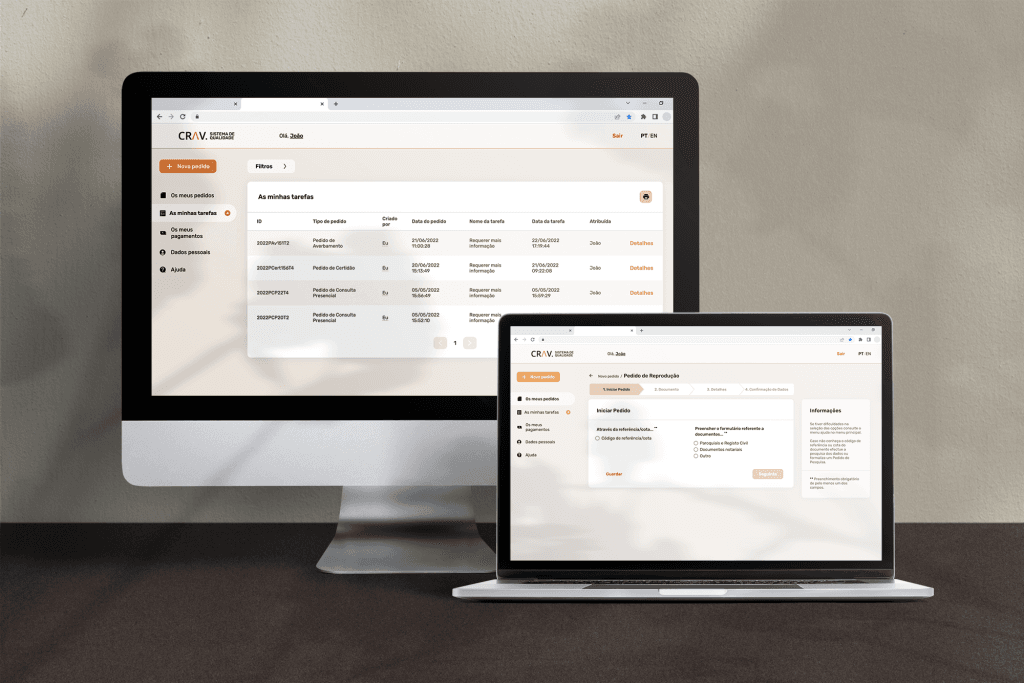 The renewal of the CRAV platform has increased the level of interaction and closeness between DGLAB and its users. Requests, responses to requests, electronic payments, and obtaining certificates have become more accessible and immediate, available from anywhere.
CRAV, as a digital transformation platform, offers complete dematerialization of the process for accessing the official archives of the Portuguese Republic. Its development, led by the Portuguese company Caixa Mágica Software, is entirely based on Open Source tools, allowing integration with multiple internal and external systems (digital archive systems, payments, communications) and has a fully functional responsive interface on mobile devices.
---